Where marketing and technology click...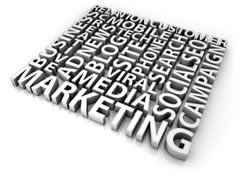 Your website is the centerpiece of your marketing efforts. It is your most valuable marketing communications tool - your "first face to the public."
It needs to attract the visitors you want, motivate them to perform the functions you desire (a sale, an inquiry, etc.), and keep them coming back for more. We provide the online and off-line strategies, tools, techniques and technologies to identify your best prospects, drive the most qualified traffic to your site, and get you the business you are looking for.
We offer unique, creative website development and outside-the-box strategic marketing communications. We optimize websites for top-level search engine rankings and develop unique online promotion for clients who seek greater impact, greater effectiveness, and better marketing results.
We also provide the full range of offline marketing services for select clients, including marketing planning, budgeting, advertising, trade show presentations, collateral materials, etc.